Christmas Day 2015
We at Lime Pickle are always giving back to our community. Christmas Day 2015 our team at Lime Pickle and our valued customers provided food for those at Stonham Housing Association and 400 individual meals for the homeless and less fortunate. Setting up a stall in Birmingham city centre providing hot food, drinks, hats, gloves & blankets. We would not have been able to do this without the tremendous support from our loyal customers.
Festival Period 2016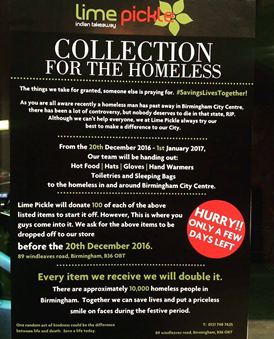 Lime Pickle asked our community to donate essential items for the homeless such as Hats, Gloves, Hand Warmers and Sleeping Bags. Lime Pickle started the donations off by donating 100 of the above. We also doubled everything we received from our community. From the 20th December 2016 - 1st January 2017 our team handed out these items including hot food in and around Birmingham City Centre to the homeless. On Christmas Eve our team also provided several hotel rooms along with breakfast. Thank you to everyone who donated and voluntarily gave their time to help. Hopefully we made a few people smile during the festive period.
Community BBQ 2016
Lime Pickle held a community barbeque outside our takeaway on Monday 29th August 2016. We provided FREE hot food, drinks, candy floss and popcorn. We also had cartoon mascots present. We asked for generous donations to raise money for MAKE A WISH Charity; a charity granting wishes of children and young people aged between 3 and 17 suffering from life threatening illnesses. The BBQ was held for 3 hours. We raised a total of - £415.38p. Thank you to everyone who donated and for those who couldn't make it but still wish to donate please visit this website https://www.make-a-wish.org.uk. We hope with the money we raised together we can help make dreams become a reality. I would also like to thank the Lime Pickle family who took time out of their day to help make this run smoothly  We hope you all had a great day.
Also we are proud sponsors of several football teams in the local area:
Castle Bromwich Juniors
SJB FC
Onward United
St Johns
Good luck to them for the upcoming season.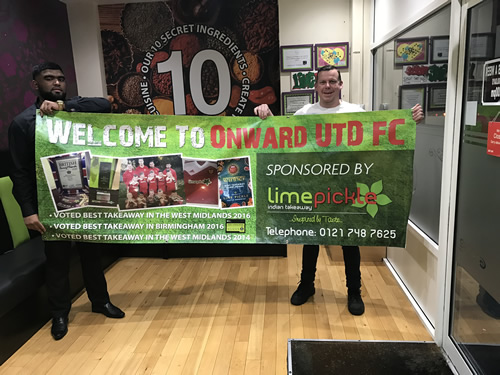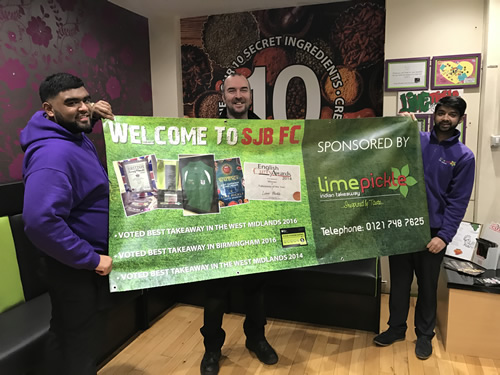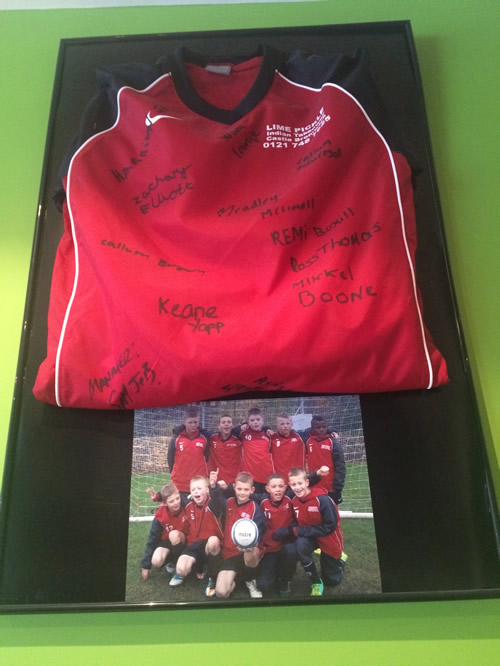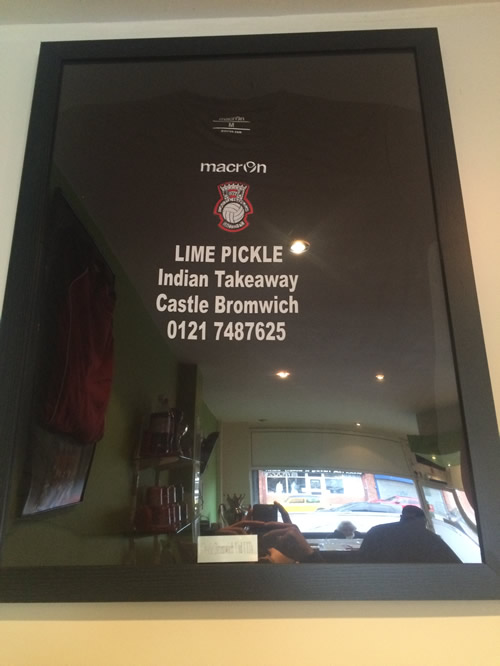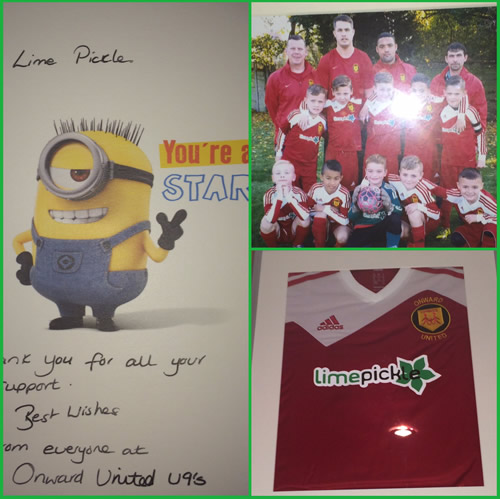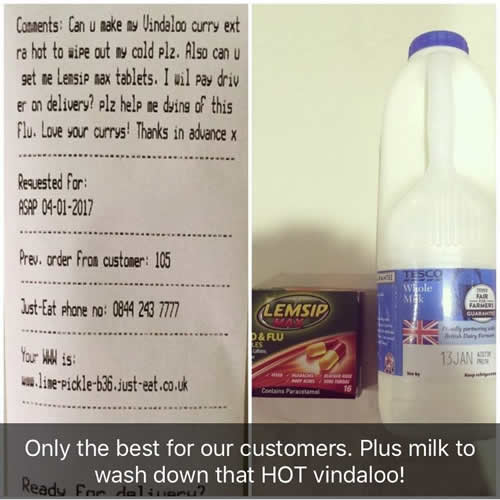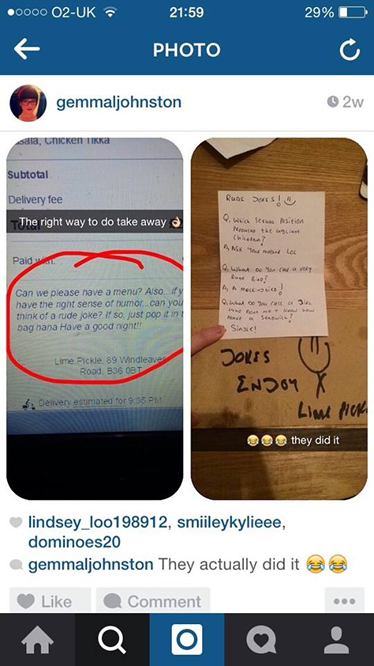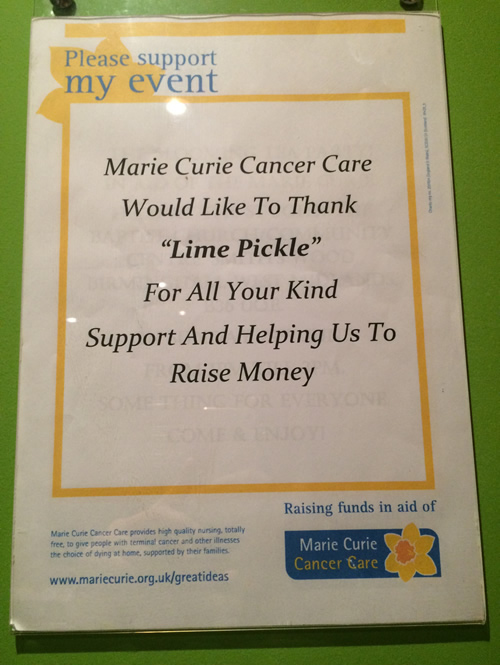 Location
Lime Pickle
89 Windleaves Road
Birmingham
B36 0BT
VIEW MAP
Opening Hours
| | |
| --- | --- |
| Monday | 5:00PM - 11:00PM |
| Tuesday | 5:00PM - 11:00PM |
| Wednesday | 5:00PM - 11:00PM |
| Thursday | 5:00PM - 11:00PM |
| Friday | 5:00PM - 11:00PM |
| Saturday | 5:00PM - 11:00PM |
| Sunday | 5:00PM - 11:00PM |