Welcome to Lime Pickle Indian Takeaway
Established in 2010, Lime Pickle Indian Takeaway offers Indian food lovers a unique and exceptional experience of Indian food. Our aim is simple- to provide best food and service, at the right price to our customers. Indulge in an exquisite array of the very best of the Indian and Bangladeshi cuisine. Our chefs believe that the cuisine of India is as varied as its geography, climate and culture, and that any menu should reflect this. Our extensive menu guarantees there's something for everyone to enjoy.
With over 3000 reviews from satisfied customers and recently being awarded the Best Takeaway in the West-Midlands, We are certain you won't be disappointed.
Let Lime Pickle tickle your taste buds tonight!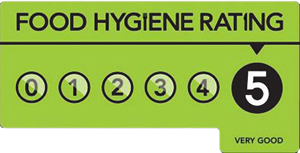 What Our Customers are Saying!
Brilliant. Came in this evening with two bags for the homeless collection and ordered whilst we was doing so.
Such great service and always brilliant food! Love how a business isn't thinking of itself and profits for a change. Nice to see someone taking action in the festive season
Nicole Lauren Cannon
Love the food from here although if delivered can sometimes be quite await the food always arrives hot and delicious & always a complimentary freebie in there of some sort. Hopefully a restaurant is opened soon save on the washing up then
Jemma Trolley
Think the Boys gave me the devils dish instead of my madras. Excellent and tasty although I now cannot feel my lips. Haha nice curry boys
Michael Keeley
Such an honour to live walkin distance from the best indian takeaway in the west mids haha! Quality food and even better service as always – keep it up lads hopefully you guys never leave castle brom! Would highly reccomend to anybody although everyone around here knows anyway
Vinnie Turner
Amazing staff. Very friendly and create the best food. They give benefits to regular customers. They are by far the best Indian takeaway I have ever gone to. Eat there about once a week and will continue to. Thanks for the great food
Thomas Goodman
It's no surprise that this place is winning awards. The staff are so friendly and professional. The service is A1 and the food is simply THE nicest food around! I tell everyone about this place cause it is that good!
Keir Herbert
I have been living local to lime pickle for 3 1/2 years now. We use lime pickle at least once month, we love the curry they met our needs. We have also introduced them to some friends who have also enjoyed every meal from there they also order from them.at least once month. Best curry house in miles. Well.done on your award.
Tania Wiggett
Best Indian Takeaway by a mile, the staff are all very friendly and always go that extra mile, food is ALWAYS ALWAYS on point, whenever ask the staff to recommend a dish they never fail to deliver,
Too anyone who hasn't tried, you haven't lived, you seriously need to try "Lime Pickle" (coming from a curry lover) ..
Top Lads… "You definitely need to open a restaurant" it's a must
Mart Roberts
Delicious. Definitely one of the best out there. Not one bit surprised they won the award for best takeaway in the West Midlands last month. Very well deserved, can't rate them highly enough and that's without even mentioning all they do for charity and the local community. Spot on!
Simon Reeves
I need to live closer to this place! I had a curry from Lime Pickle tonight for the first time whilst over that side of the city and I did not regret it! Food was beautiful, best curry I've had in years. Service was great and value for money good. Based on tonight's first visit, I'd recommend Lime Pickle.
Also they're doing a great community work over Christmas 2016.
Simon Latham
Came in this evening with a couple of bags for your help the homeless event at the moment.
While we waited i was given excellent customer service. While I was there I gave one of your staff my contact details if you ever needed a DJ for one of your future charity events. I gave one of your staff my contact number and hope he has given it to management. If you would like to visit my page please do so search for Deano decks.
I will be happy to help out.
Thank you for the great customer service we have received through out 2016 and I will look forward to ordering off you in 2017
Merry Christmas and happy new year
Dean Stubbins
The best Indian takeaway we have ever found even does a low fat curry as a special. Staff always friendly. Would not go anywhere else.
Trevor C
Was recommended while in the pub as a lot of people were very pleased with all the community work they get involved in and also the service and food was great. So I thought will give them a go. We ordered then made the 6 mile drive to collect it as delivery was going to be long on a busy…
Lakita M
Fantastic takeaway service always been on time always give you lots of freebies!!! Food is great and good offers and price!! Only once have they forgotten something and it came within 10 mins of giving them a call, with more free stuff to say sorry! Really good takeaway and a great find on Just Eat!
jeza
We eat here twice a month, I'm not a big fan of curry, but I love the food and sides and bits n bobs, we order the 4 course meal deal and add on extras to bulk it out, portion sizes are perfect
karenlouiserowland
As a family we eat from here several times a month. Always order a variety of dishes. We love the food. Its delicious. The kids never use to have a curry but now they love Lime Pickle. I can see why everyone in the area uses these guys. Busy for a reason. Great to see a local Businesses putting customers…
Stephen J
Moved recently from Oxford and was recommended from neighbours to try this place. Amazing food. Best curry we have ever tasted. The personal service we recieved was welcoming. Now I know why there was so many awards on your wall. Will be back on Saturday! cant wait
Chelsea R
Our food came earlier than just eat had expected which I was very pleased about. Food was delicious as always and had it delivered to my door, with me living on a 6th floor high rise not many companies do this. To my surprise I opened up mine and my husband's curry to find an extra tub of curry and rice, labelled for tomorrow. This wasn't paid for and was a nice gesture. Well done Line Pickle, great service! X
Kerry
Location
Lime Pickle
89 Windleaves Road
Birmingham
B36 0BT
VIEW MAP
Opening Hours
| | |
| --- | --- |
| Monday | 5:00PM - 11:00PM |
| Tuesday | 5:00PM - 11:00PM |
| Wednesday | 5:00PM - 11:00PM |
| Thursday | 5:00PM - 11:00PM |
| Friday | 5:00PM - 11:00PM |
| Saturday | 5:00PM - 11:00PM |
| Sunday | 5:00PM - 11:00PM |